Windows 8.1: Blurry Text
28 Dec 2013
One-minute read
Windows
---
After upgrading to Windows 8.1 sometimes Chrome looks a little blurry. Needless to say that this is most frustrating and can cause headaches if not resolved.
The easy fix for this is to right click the icon, and then right click the Google Chrome option and click Properties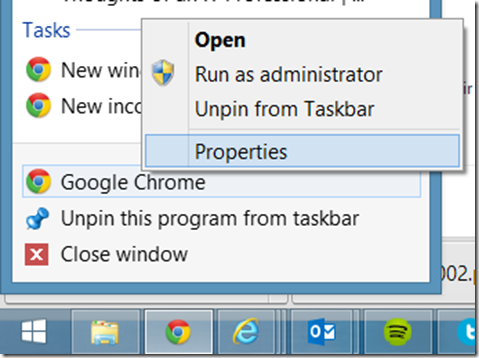 In the setting screen, select the Compatibility Tab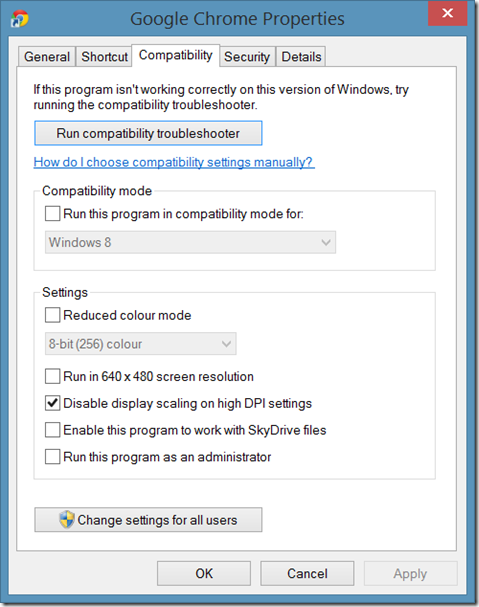 Check the Disable display scaling on high DPI settings option.
Chrome should now be displaying as clearly as it was before.