The first time I tried to install Windows Server 2012 R2 on a Generation 2 VM I ran into the following error: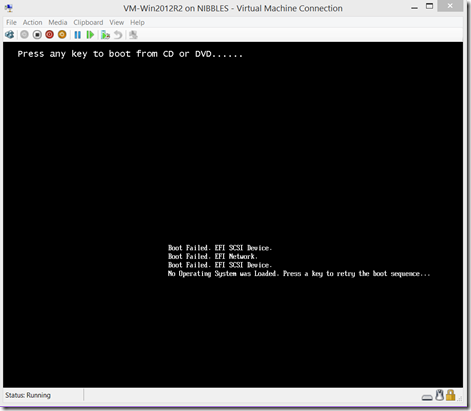 The ISO image was mounted as a virtual DVD drive

But pressing a key was not accepted by the VM.
It turns out that the Generation 2 VMs do not accept a key press as the Generation 1 VMs used to.
I found a solution on Cameron Dwyer's blog - hold a key down when you start the VM. The VM accepts this and proceeds to install the OS as usual.
Whilst capturing screen shots for this blog using OneNote screen clipping with the key combination of Win + Shift + S, I found that for some reason this key combination is accepted as a key press in the Generation 2 VM.