Do You Want To Save Changes to the Document Template?
---
Recently I started seeing the following message popping up every time I saved a Word document:

I hadn't changed anything that I thought would start prompting me in this way, but I am using Office from an Office 365 subscription so I figured that Microsoft may have changed something.
After a bit of digging I found that an add-in had appeared to allow a document to be sent via Bluetooth:

This add-in turned out to be the culprit that was prompting me to save the document template and once disabled, the prompt disappeared.
To disable the add-in follow these steps:
Click on the File tab and select Options from the menu on the left. This will open the Options dialogue.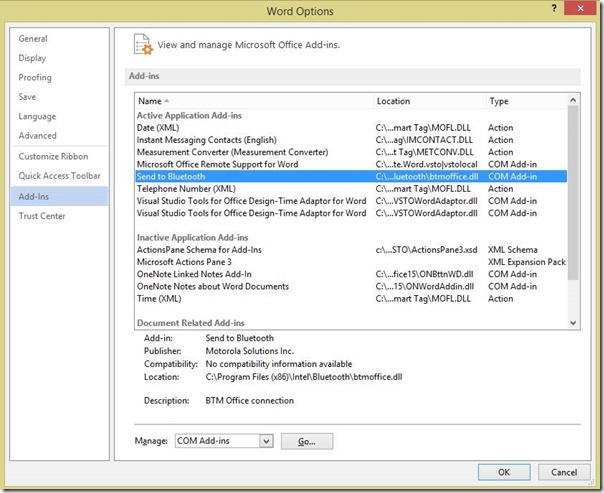 Selecting the Add-ins option displays a list of the add-ins that are installed. The Type column provides the details that enable the Manage drop-down to be selected appropriately. In the case of this add-in the COM Add-ins should be managed.
Clicking Go… opens the following dialogue: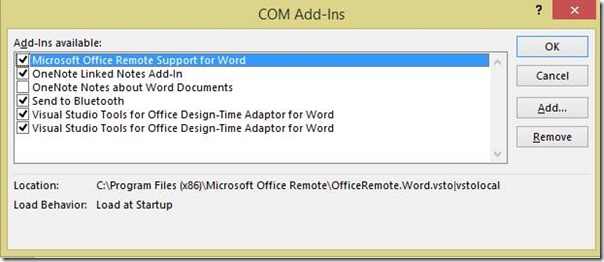 Uncheck the Send to Bluetooth add-in, click OK and restart Word.
The prompt should disappear.