There are many benefits of Office 365, but one of the most commonly realised benefits is the use of the User Profile, and moving forward the functionality that is tightly coupled with the User Profile such as Delve and Blogs. As part of many engagements I work with clients to make the most of the User Profile and this often involves the use of photographs to allow quick recognition of people.
How to change the photo
The process is relatively simple:
Click the profile image in the top right of the page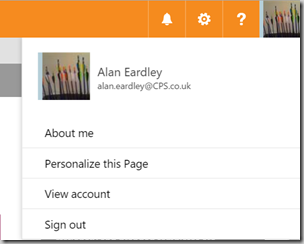 Or
Click the "waffle" in the top left of the page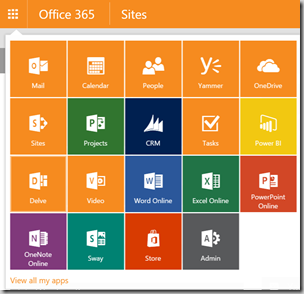 Both of these options will take you to the same location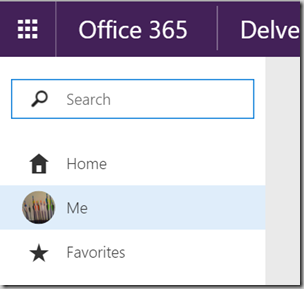 Within Delve, when you are looking at your activity or profile, you can hover over the profile picture and a link will appear prompting you to "Change photo"

Depending on how the User Profile is configured and whether or not you have an Exchange Online subscription a link should appear to allow you to change your photo:


What resolution should the photo be?
Many different workloads use the user profile photograph, and they all tend to use different resolutions. The issue with different resolutions is that if the lowest resolution is used, then it will look grainy in the workloads that expect higher resolutions.
So what do they use:
| Application | Resolution |
| --- | --- |
| Active Directory (Thumbnail) | 48px * 48px |
| Delve (Link) | 96px * 96px |
| Outlook | 96px * 96px (max 10KB) |
| SharePoint | 96px * 96px |
| Skype (Link) | 648px * 648px (max 100 KB) |
The highest resolution photo is 648px by 648px, so this should really be used as the other applications will scale the picture down to meet their own requirements.
How long until the photo is visible?
This is a question that users will ask. When they change their photos, they expect that the change will be visible immediately. In reality this is not the case.
To understand the delay in a photograph being visible, it is important to understand it's journey.
If Exchange Online is available, the photograph is updated using Exchange Online
If Exchange Online is not available, the photo is written directly to the SharePoint Online User Profile
The journey of the photo will require it to be synced between different workloads, this will take place in time but it may take up to 72 hours, which for an end user can be too long.
The main disparity that will appear when the sync process is yet to take place will be the image in the top left, and in Outlook appearing as the new image but images in Skype for Business and SharePoint Online may take longer to show.
What about Yammer?
Well Yammer, does not pull the information from the User Profile and use it, so users will need to change their photograph directly in Yammer.
Table of Contents
---
Comment on this post: