Chromium Edge - Create your own shortcuts
---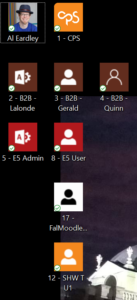 For years, Google Chrome has been my choice of browser when working with Office 365 environments as it has supported multiple personas that can have their own stored passwords, favourites, and bookmarks. This has been invaluable when working with client environments as I can create a persona for a client, and then remove that persona when I no longer need it.
With the release of Chromium-powered Edge (https://www.microsoftedgeinsider.com/en-us/), I was really looking forward to seeing how Microsoft improve on Google Chrome personas. Thus far I have seen a better management experience, but what I really wanted was the ability to use different icons!
With a little digging, it has become apparent that there are limitations to the ways that we can use the icons, but there are also ways to customise them.
Change the default icon for a persona
All of the key data for the profiles is stored within folders in the following location:
"C:\Users\Al\AppData\Local\Microsoft\Edge Dev\User Data"
Remember to replace "Al" with your user name.
The default profile folder has within it two key images:
"Edge Profile Picture.png"

The profile picture for your account
Displayed in the top right of the borwser

"Edge Profile.ico"

The icon used by default on the task bar, and desktop shortcuts
All other folders only have the icon file.
To change the icon - create an icon file and save it into the appropriate profile folder replacing "Edge Profile.ico"
Create a Shortcut
On the Desktop, right click and select "New" > "Shortcut"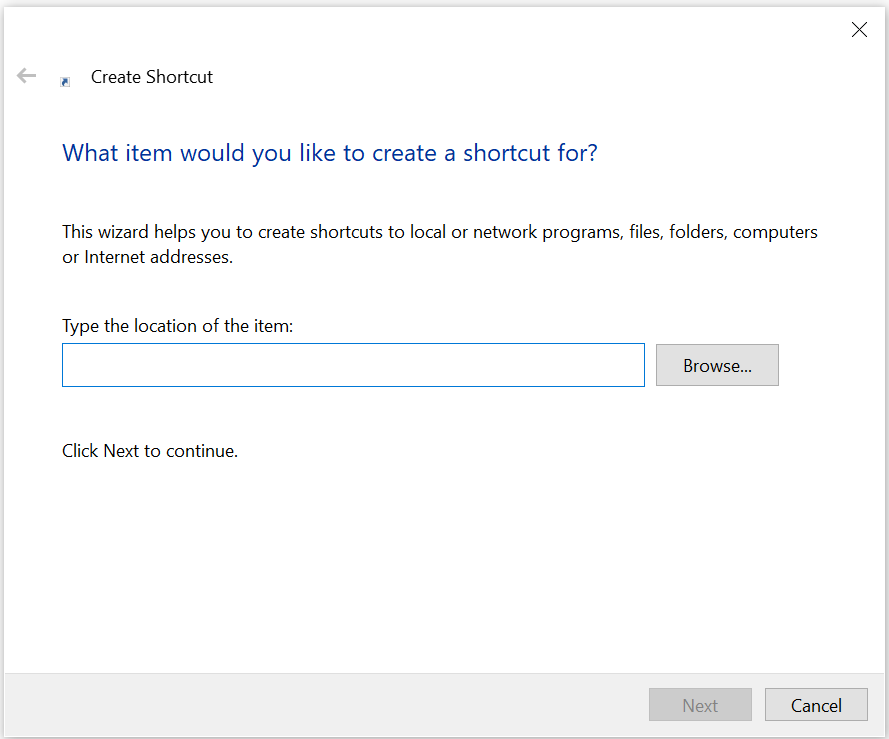 Enter the path to Edge in the following format:
"C:\Program Files (x86)\Microsoft\Edge Dev\Application\msedge.exe" –profile-directory="Default"
Or
"C:\Program Files (x86)\Microsoft\Edge Dev\Application\msedge.exe" –profile-directory="Profile 7"
Click "Next"
Right click the new shortcut, select "Properties"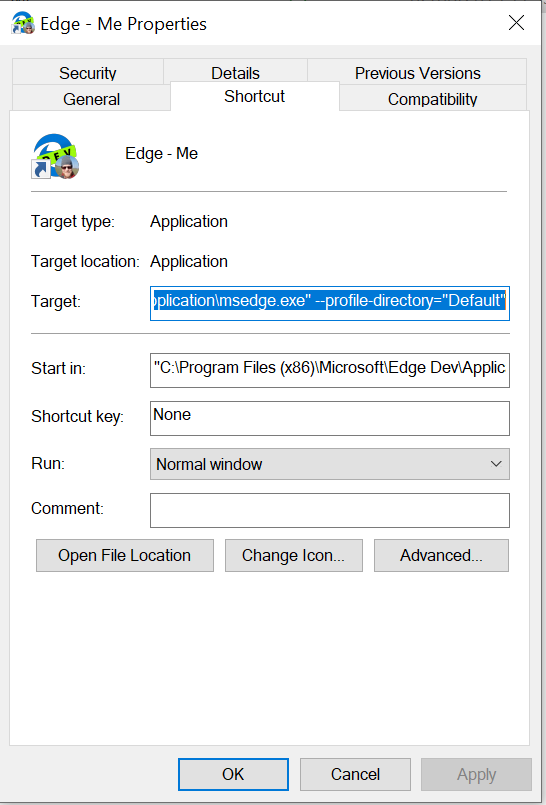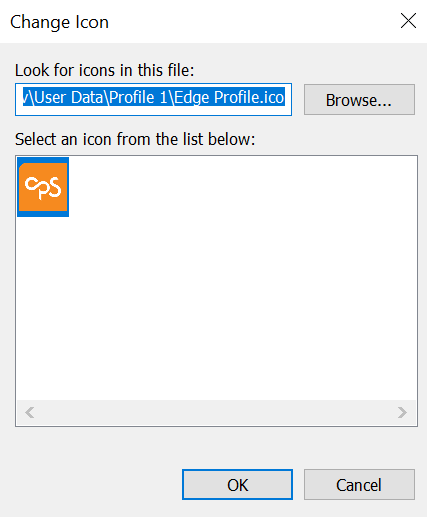 Enter the path to the icon for the appropriate profile
Click "OK"
Click "OK" on the properties panel
All done!
When you click the shortcut to open the profile in Edge it will use the icon on the taskbar and if you pin it to the taskbar the icon will be used.

Warning: Updates undo your good work
When Edge updates, the icons can be set back to the default icon!
Table of Contents
---
Comment on this post: