Create a To Do Task from a Teams Message
---
Oh, how I have been waiting for this!
As I successfully get more communications in Teams, unfortunately I pick up more tasks from Teams messages. But as Planner morphs to Tasks, I see more of my To Do tasks in Teams so yet again, I have less reasons to leave Teams.
Now to the issue at hand - how do I create a To Do task from a Teams message?
Well, actually, it is really simple:
Step 1 - Create a New Flow
You need a new Flow, but make sure it is "Instant - from Blank"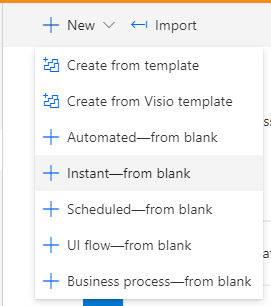 Choose the flow type
Select the "For a selected message" trigger from Microsoft Teams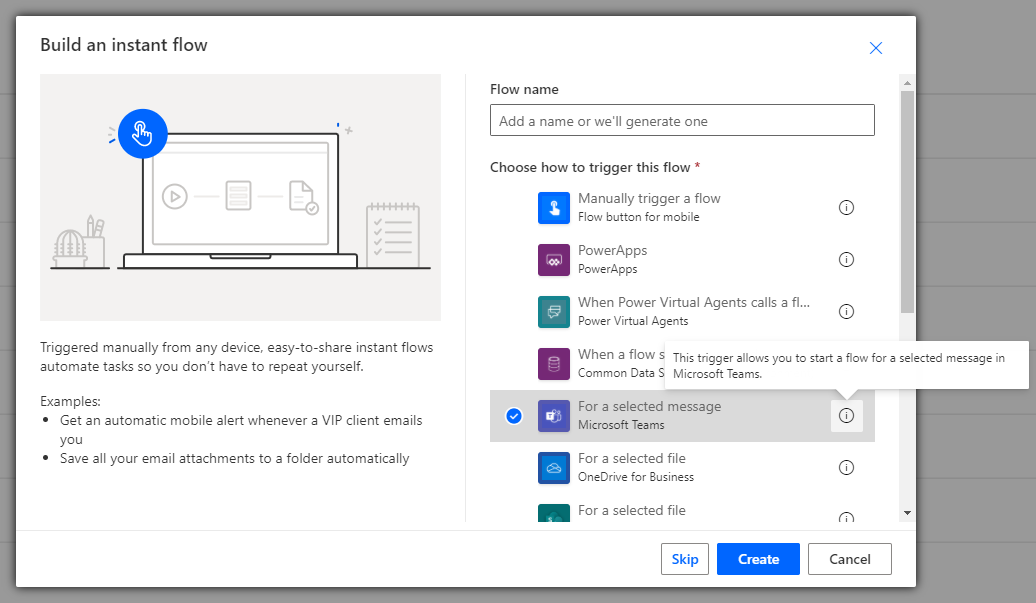 Select a trigger
Next step is to edit the adaptive card by clicking on the button that says just that

The trigger in flow
I have created a simple Adaptive Card from the default template generated as part of the trigger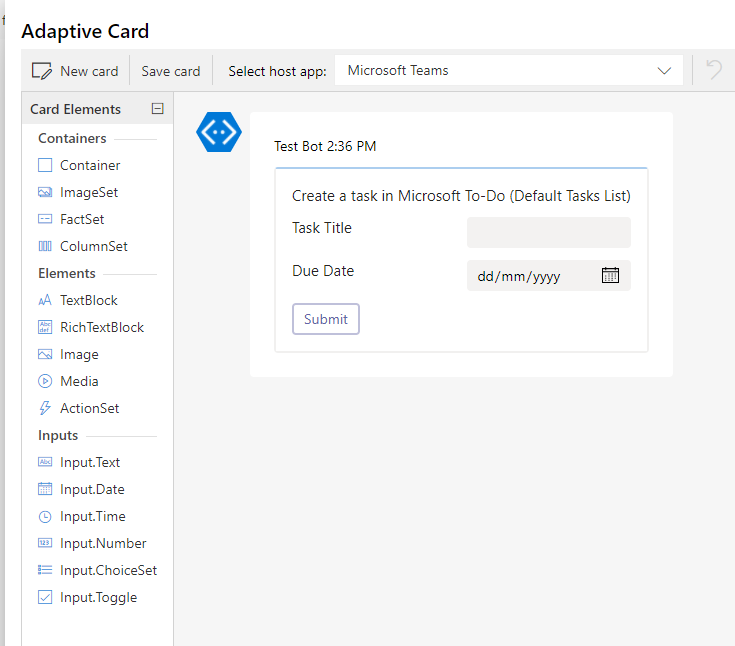 Edit the adaptive card
The Task Title input is called "taskTitle" and Due Date is a an input called "taskDueDate"
I have put some text make it clear which task list the task will be created in
Next step is to add an Action
Select the "Add a to-do (V2)" action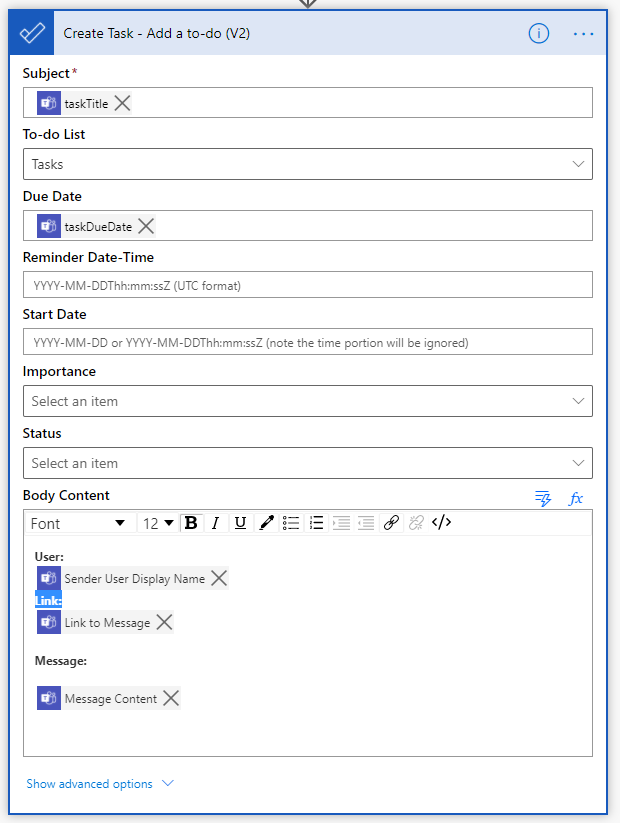 Edit the action
The fields I have put in are the title and Due Date from the Adaptive Card and in the content, some details of the message
Give your Flow a name and save it
Step 2 - Now over to Teams
When you select a conversation as if you were going to react to it, select the elipsis to see "More Options"
Select "More actions"
You should see you Flow showing in the list of actions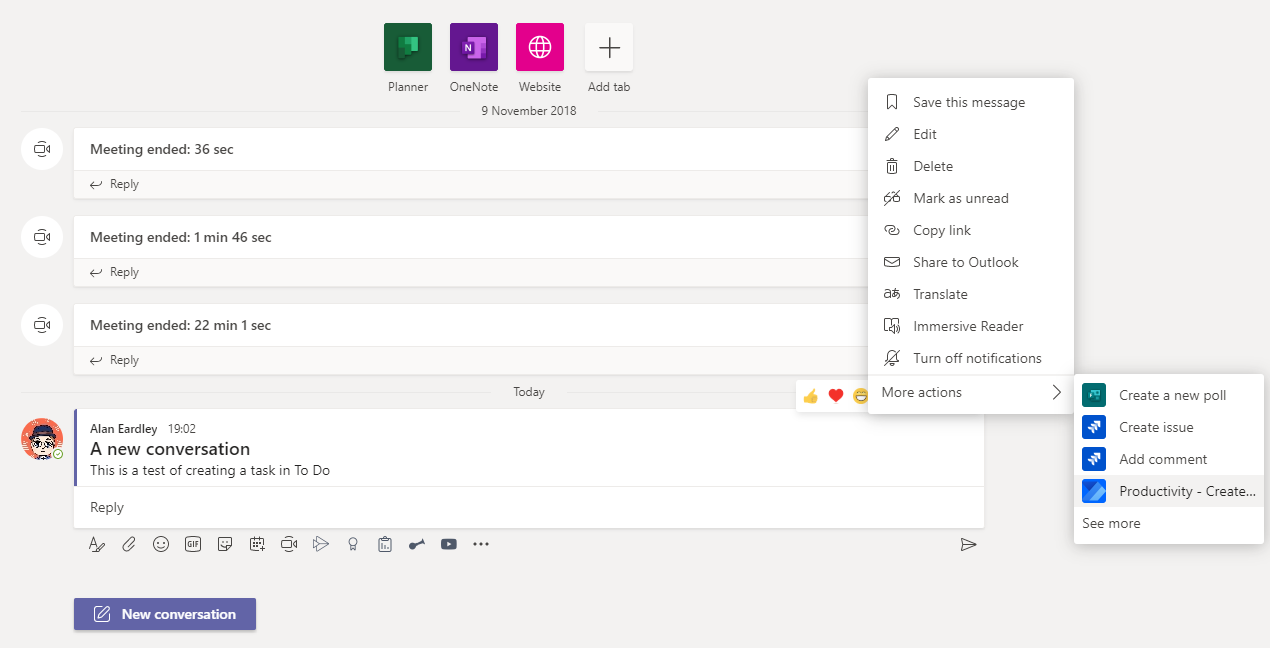 select a message in team
Selecting you Flow will bring up the Adaptive Card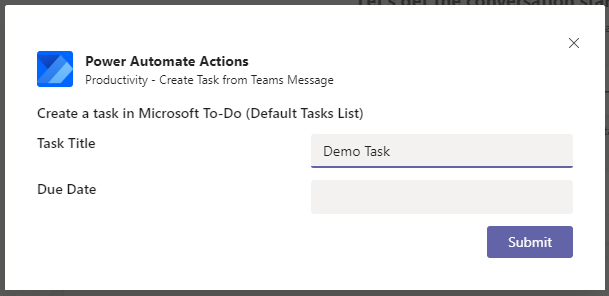 Fill in the adaptvie card
Enter your title and a date if you want to
Go to "Planner" (Soon to be Tasks) in Teams
In your default Tasks list you should see your Task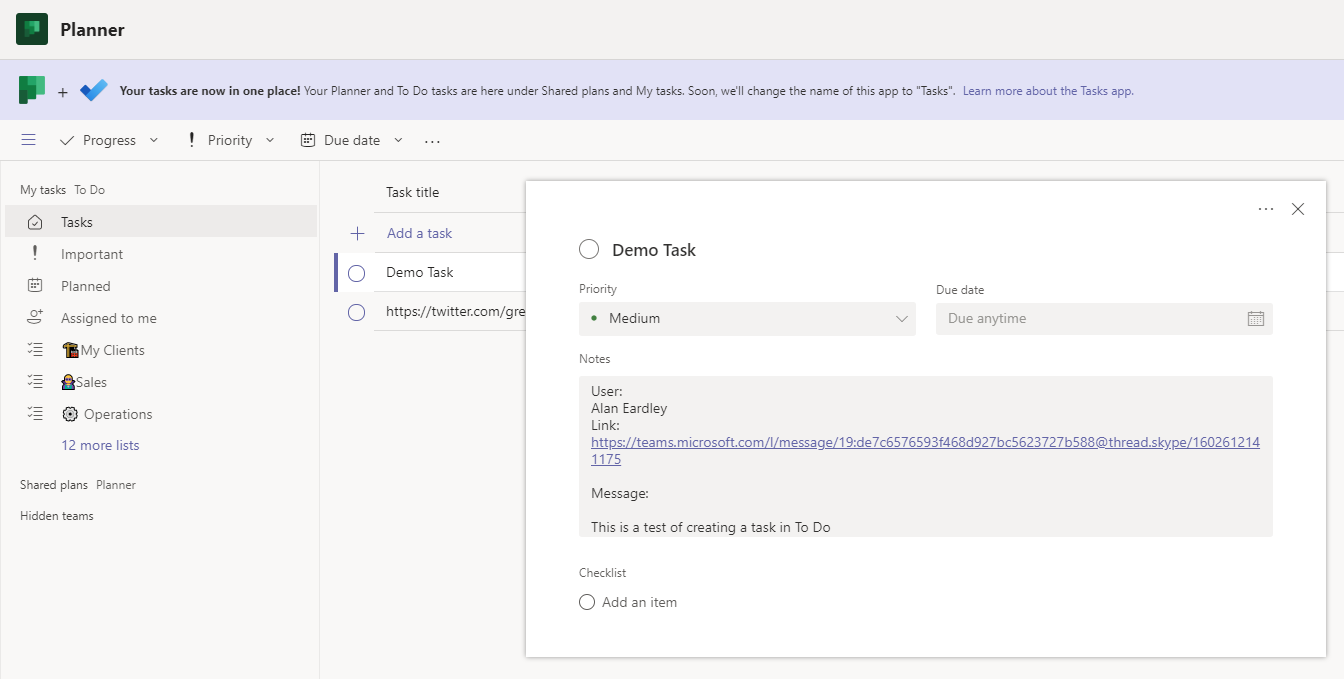 view the task in "tasks/planner" in teams
A key benefit of using "Planner" (Soon to be Tasks) in Teams is that when you clikc on the Link to the message it opens in the Teams App - If you click the same link in the To Do app it opens a browser page and then opens the Teams App.
And that is all there is to it!
Table of Contents
---
Comment on this post: