Extending the new Microsoft Project with the Power Platform
The second session on Microsoft Project and this one was focused on how to leverage the Power Platform that the product is built on to increase and customise the capabilities of the tool. This is definitely one of the key benefits to moving away from Project Online to Project for the Web.
As with other sessions around project and Planner and task management, I will write a blog on that specific area as it is so important and is changing so significantly.
Power Platform management: Tips and tools to start your rollout
Many of our clients are apprehensive about the Power Platform as it provides a lot of capabilities to "Citizen" developers and there is a risk that this will result in many apps and processes that are ungoverned and unsupported. This session addressed many of those concerns and started with setting out five layers of security for the Power Platform: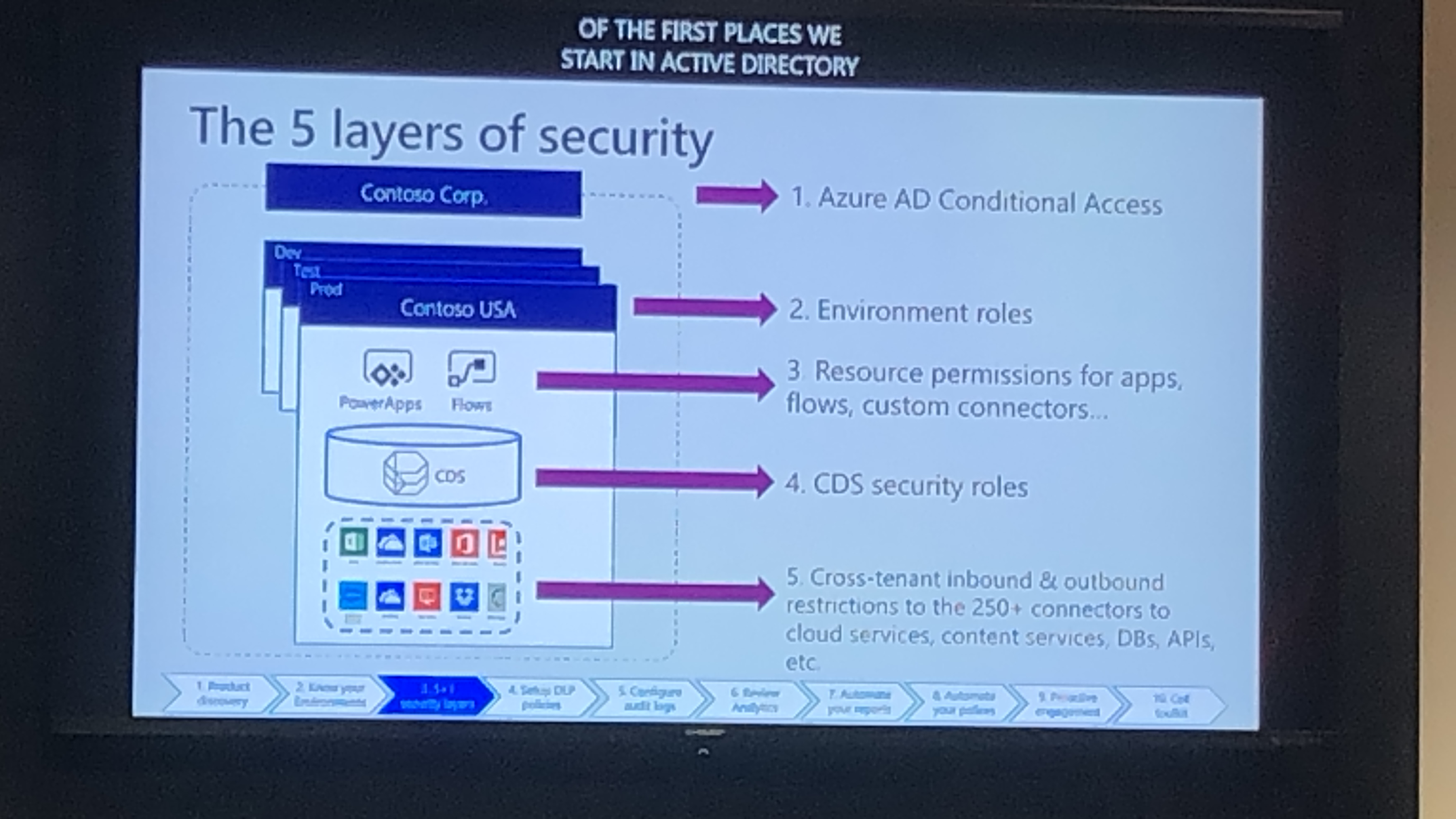 What was important about this approach was that it started with security and then expanded from there.
The rest of the session focused on the capabilities of the Centre of Excellence tools that Microsoft have developed and which are open source and available to all:
What's new and next for Microsoft Search customisation and development
Search is coming along nicely, but it is undergoing a radical re-thinking as it graduates from SharePoint search into Microsoft Search. This transition has delayed the ability for those of us in the Office 365 space to be able to develop the same solutions using the Modern interface that were essential for many clients as they moved to Office 365 using the Classic interface.
This session started off by going through the new vertical that will initially be able to be created to supported external content being indexed. While this reminded me of Business Connectivity Services, the technical framework supporting it appeared to be much more mature and more robust. Some really nice elements were the ability to use Adaptive Cards to design the layout of the results, and to use rules to control the layouts.
Some other really nice features were as a result of the PnP team and their work on Search web parts and new layouts to allow custom results pages to be created.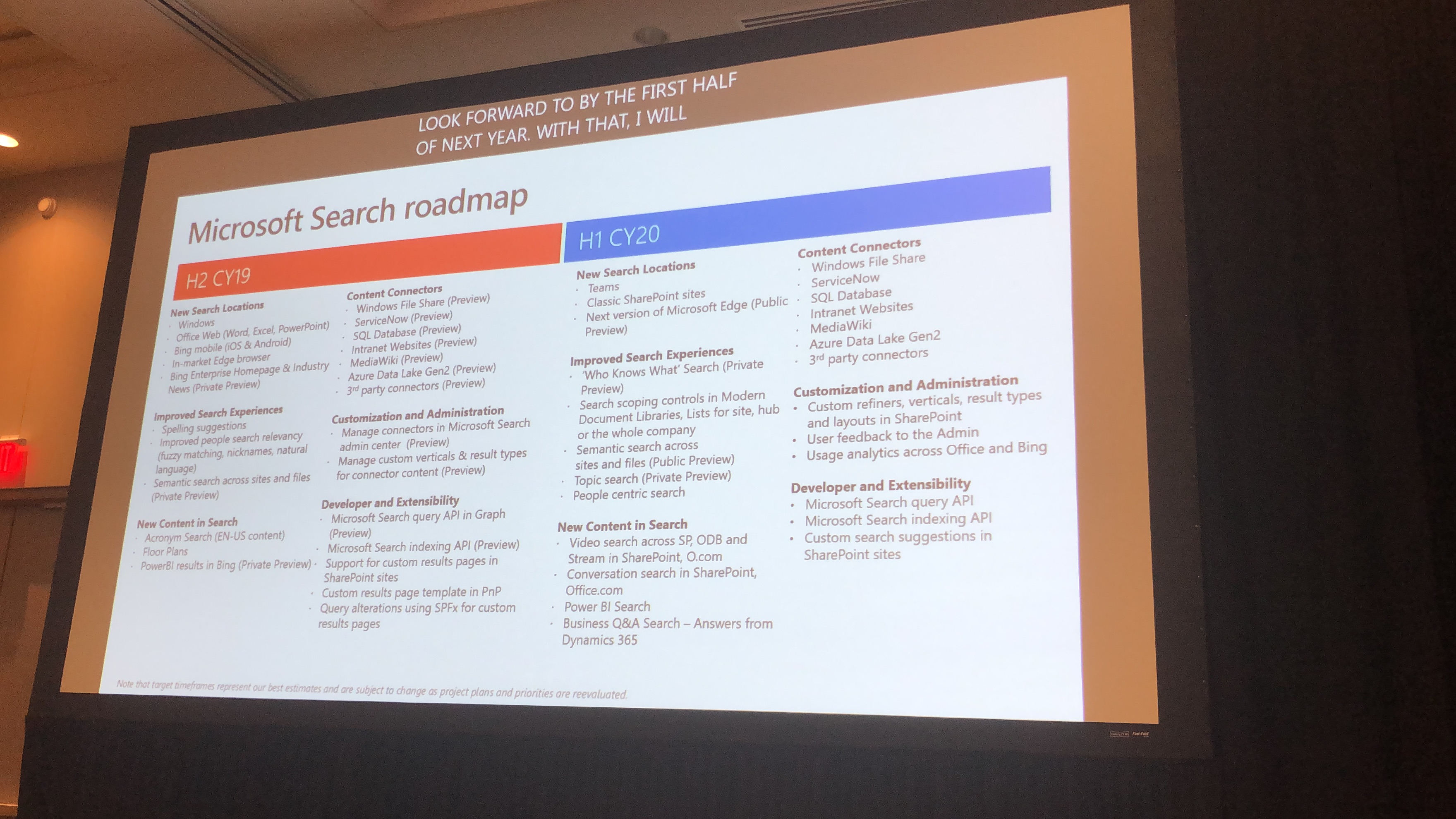 Using Power Apps component framework to build reusable custom user experiences
This session was a great example of what can be achieved with reusable components.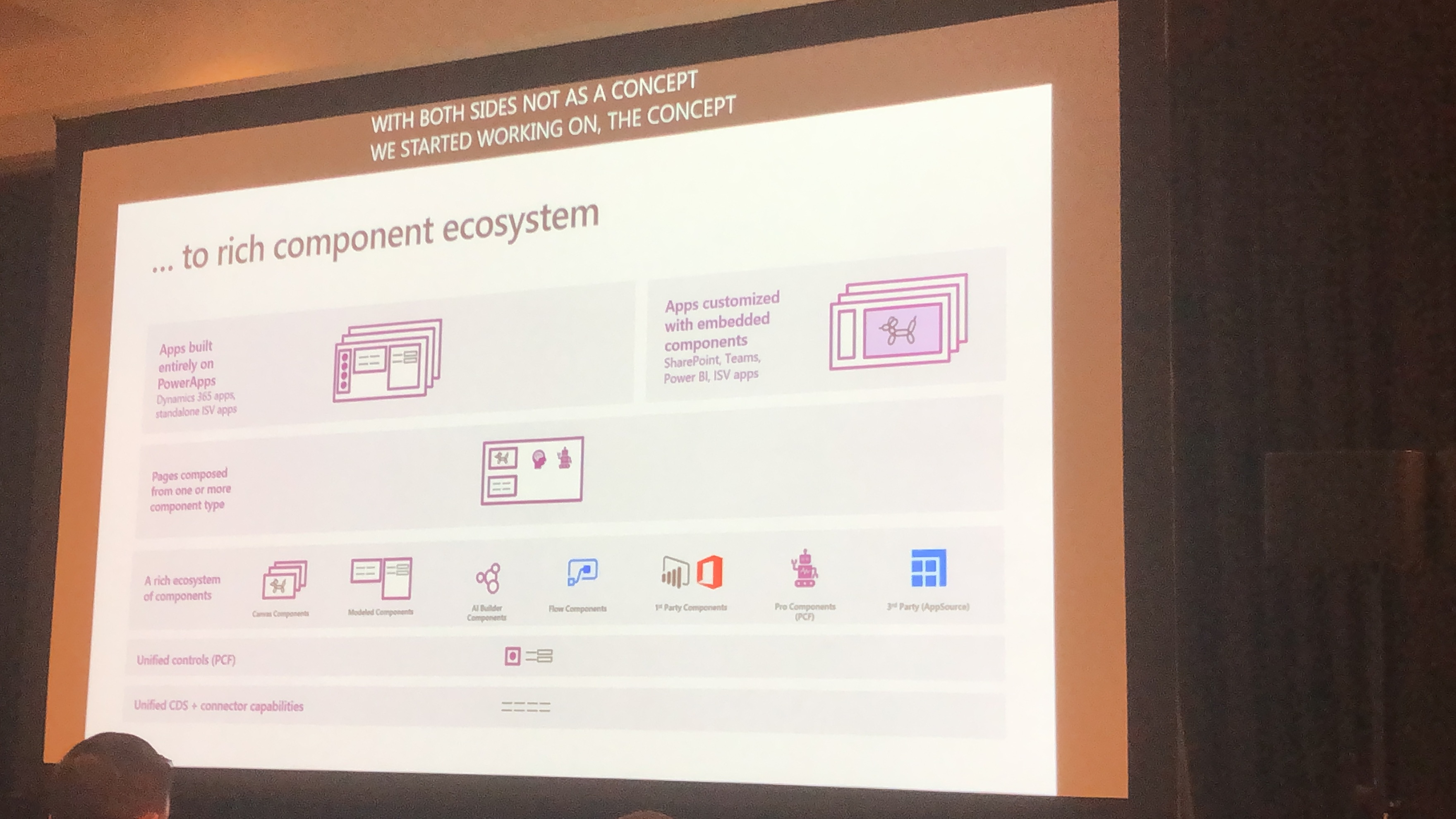 This component frameworks for Model-Drive Apps are GA as of last month and the equivalent for Canvas Apps is in Preview from this month and expected to be GA H1 next year.
Architecting your intelligent intranet with SharePoint hubs, branding, and site designs
This session had a lot in it that I was familiar with but some new features that I have been looking forward to arriving were:
Hub of Hubs - the ability to have hub sites associated to a parent hub - this has been one of the biggest asks of clients as no matter how we try to move to a flat structure, organisations tend bot be hierarchical in nature and want there content structures to relate to their organisational structure
Site Designs able to create folders and copy in default content
Audience targeting in the navigation and footer - again one of the biggest asks from clients
The element that ties a lot of this together is Site Designs and there are some interesting new features coming to Site Designs: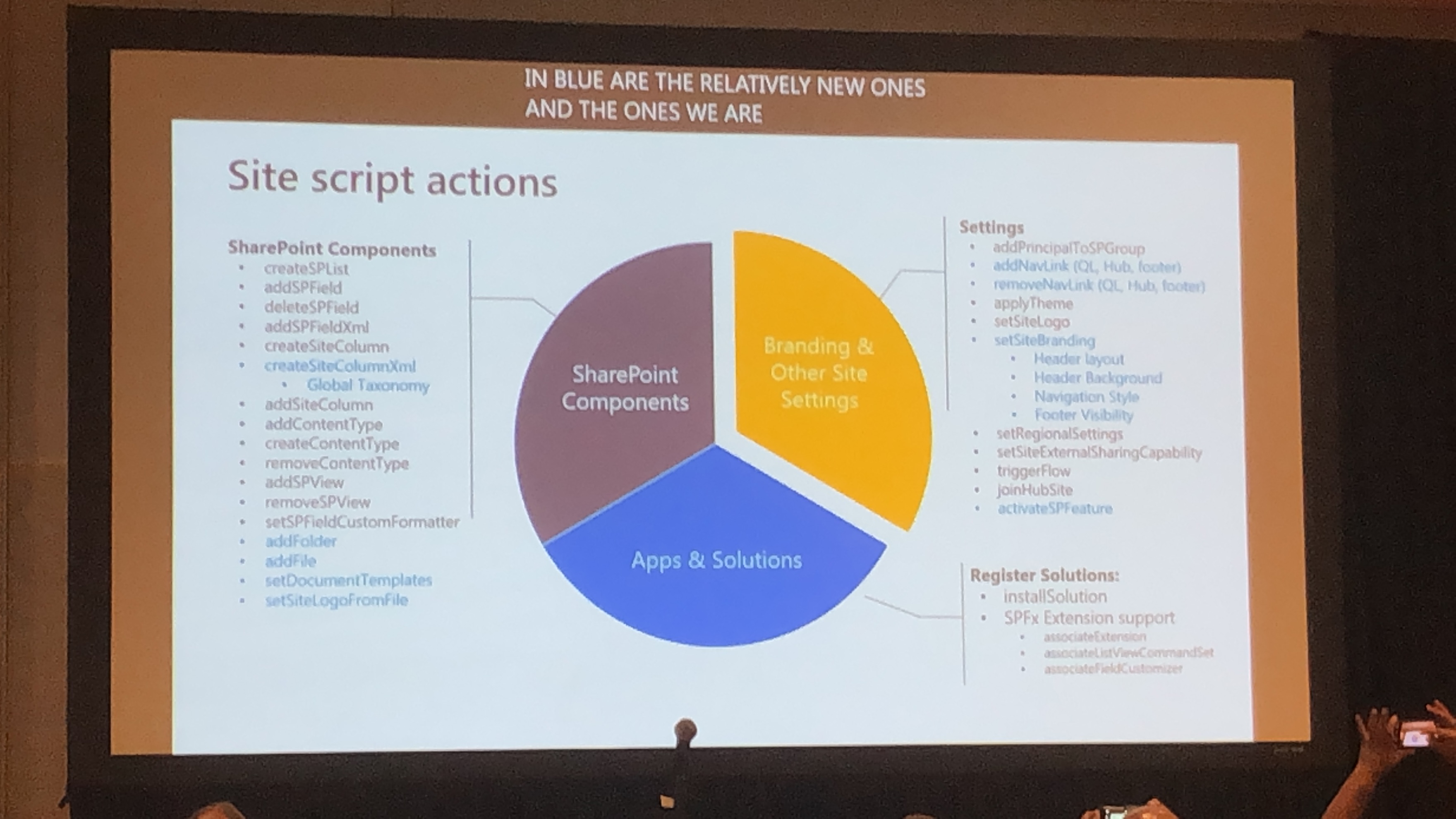 Table of Contents
---
Comment on this post: