Day 4 concluded with the obligatory celebration at Universal Studios. As if 10,000 steps a day were not enough an additional 10,000 steps and 8 rollercoaster rides were heaped on top of a full-on week.
That was not to stop Day 5 being productive!
Common Data Model (CDM): All you need to know about CDM
As the Common Data Model underpins many of the services and tools that have been discussed at Ignite this year, it seemed obviously to come to this session.
There was probably the best explanation of what the CMD is to start with: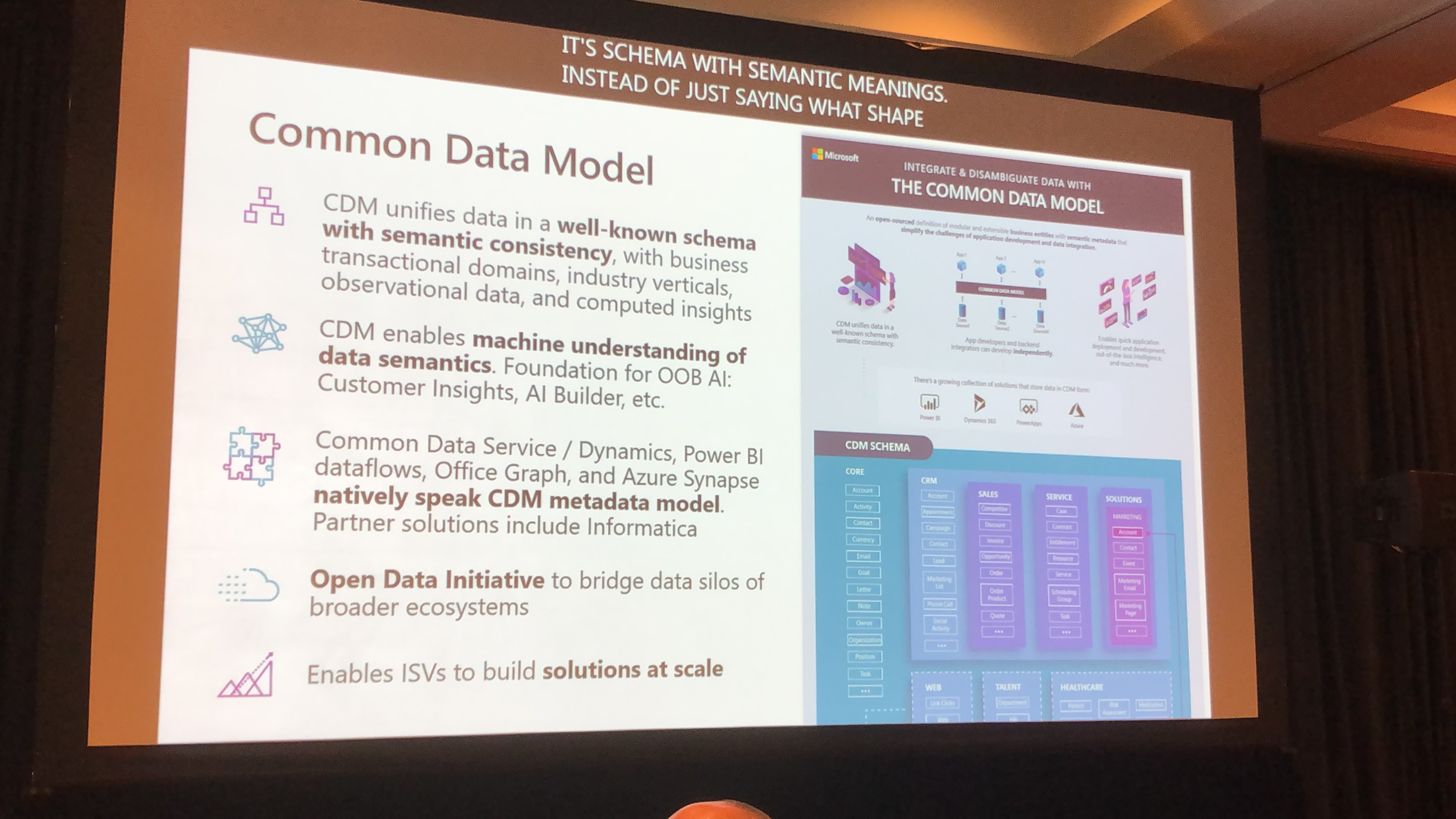 And then an explanation of how it is used from no code, through to complex data science.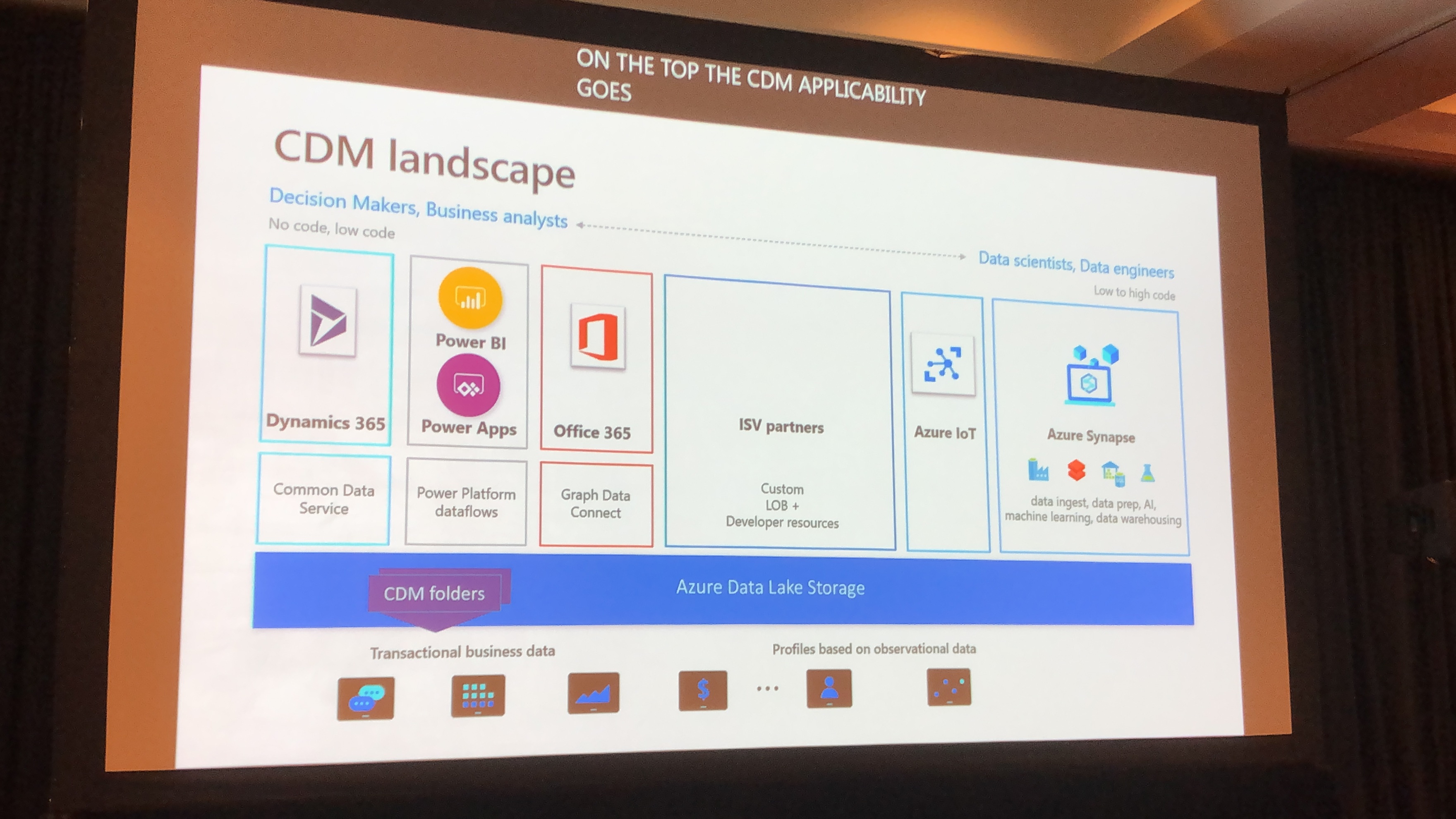 One of the key announcements to come out of this session was that data stored in CDS will be able to be synchronised to Data Lake using a turn-key solution. This is massively important as it allows the changes in the CDS that underpins any CDM to automatically be exposed to tools such as Power BI, Azure Synapse, Azure Data Factory or Azure Machine Learning
Modern work and time management across your organization
This session was an interactive workshop which was very insightful, as it raised real-life problems that need to be overcome rather than presenting a solution.
Somehow, I managed to find a whiteboard and be the scribe for our table :-)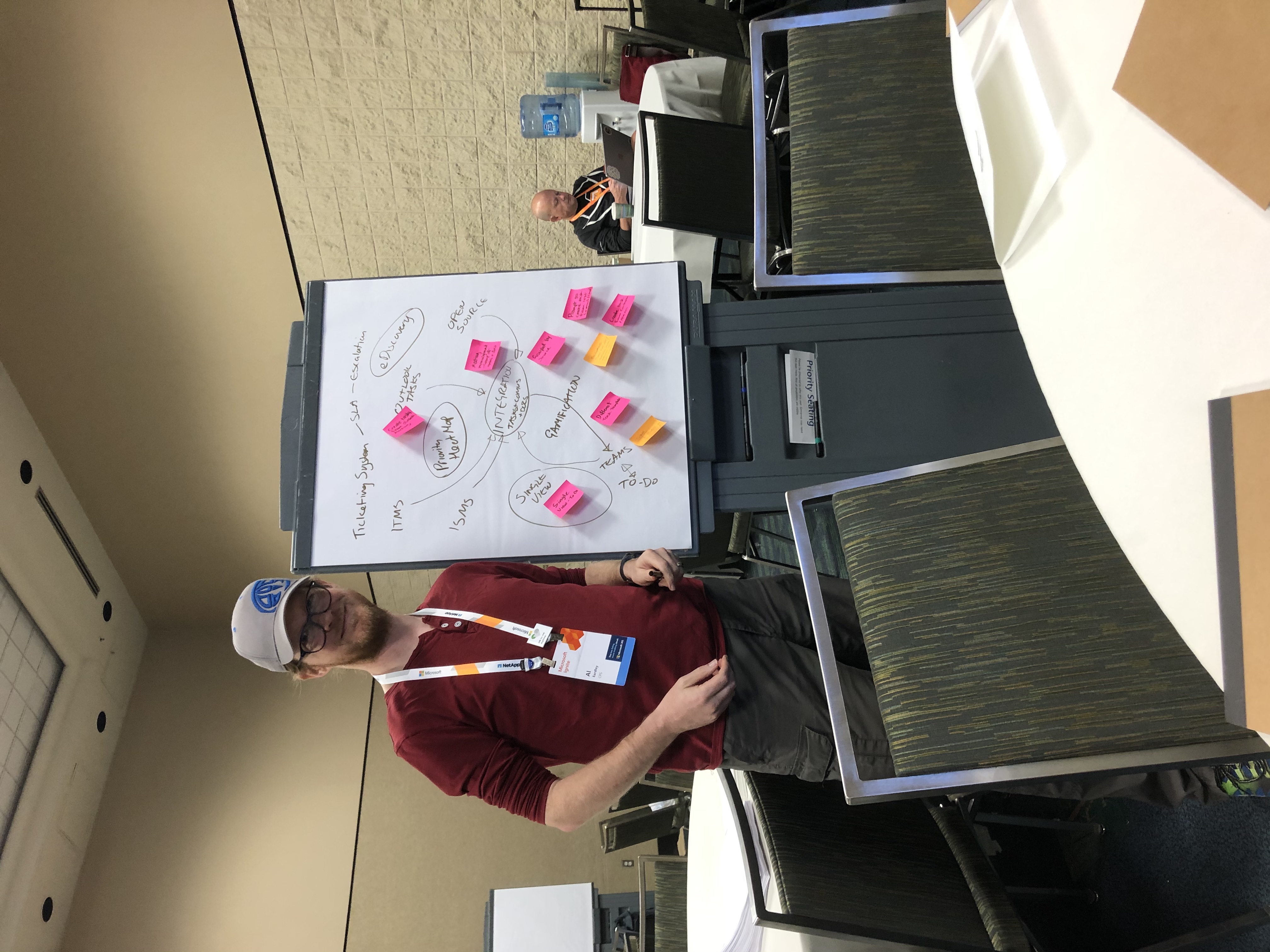 Microsoft Power Apps makeover: Basic to beautiful
As a final session, this felt like a good subject area!
PUB - Performance, User Experience and Branding. Those are the considerations to make a beautiful PowerApps.
Most of the points that were raised in this session are common to the design of any application, but in this session they were tailored to the Power Apps tools for building apps.
Table of Contents
---
Comment on this post: